Israeli soldier indicted for stealing Palestinians' phone, cash during West Bank military raid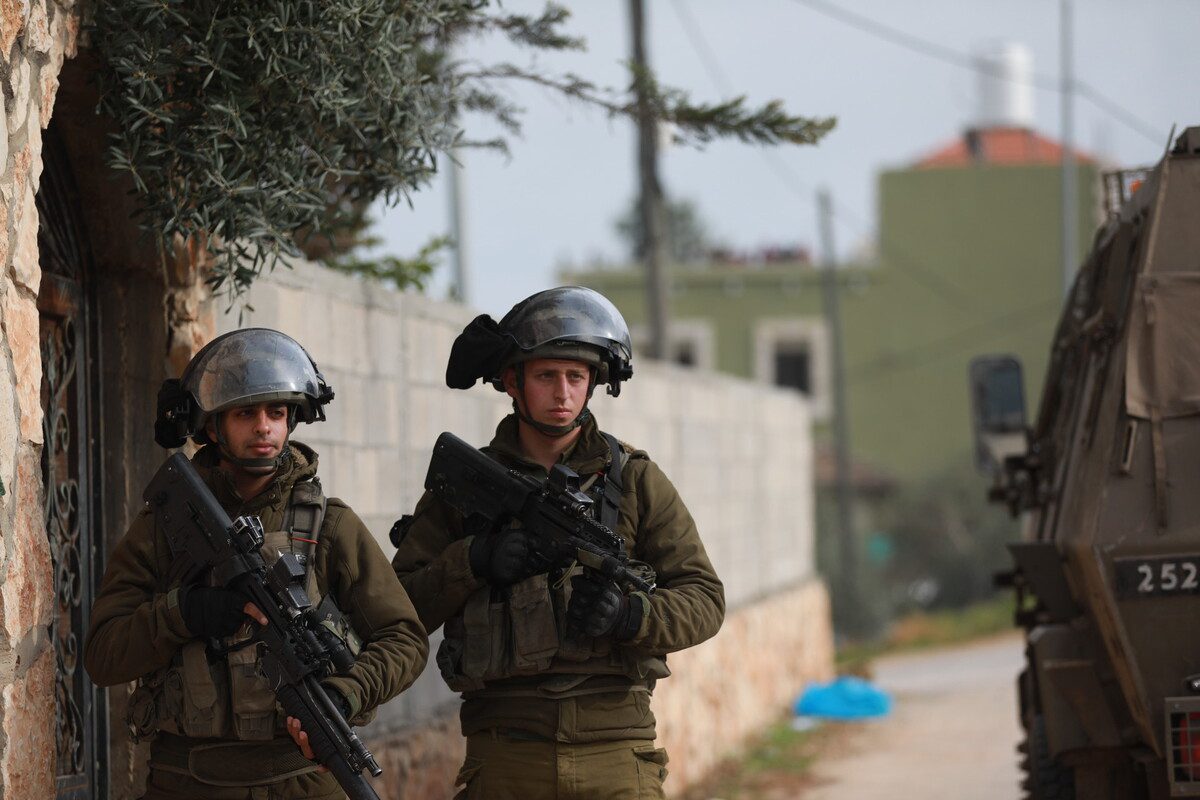 Occupied West Bank – An Israeli occupation soldier was indicted for looting from Palestinians during a recent military raid in the occupied West Bank, Israeli media reported.
According to The Times of Israel, Israel occupation forces said Thursday that a soldier, whose identity was barred from publication, was arrested earlier this month over suspicions he stole a cellphone and a sum of cash from two Palestinians during an arrest operation in the town of Beit Ummar, near Hebron.
According to the occupation forces, the soldier later sold the cellphone to a third party, who did not initially know it was stolen.
"After the defendant learned that the buyer understood that it was a stolen phone, and asked to return it, the defendant deleted correspondence between him and the buyer from his mobile phone," the IOF said in a statement.
The Times of Israel reported that following the Wednesday indictment, which included charges of looting, tampering with evidence, and conduct unbecoming a soldier, he was ordered held in custody until Tuesday.
There have been several publicized incidents of looting in the Israeli forces in recent years, the newspaper said, adding that in 2018, two IOF soldiers were indicted for stealing money from Palestinians at a checkpoint north of occupied Jerusalem, and in 2015 three soldiers were indicted for looting from the homes of Palestinian civilians in the Gaza Strip during Israel's 2014 aggression.
Israeli occupation forces frequently raid Palestinian houses almost on a daily basis across the West Bank on the pretext of searching for "wanted" Palestinians. They search, ransack, and turn the houses upside-down before arresting Palestinians.