PICTURES| Nablus stages general strike in mourning of two Palestinians killed by Israeli forces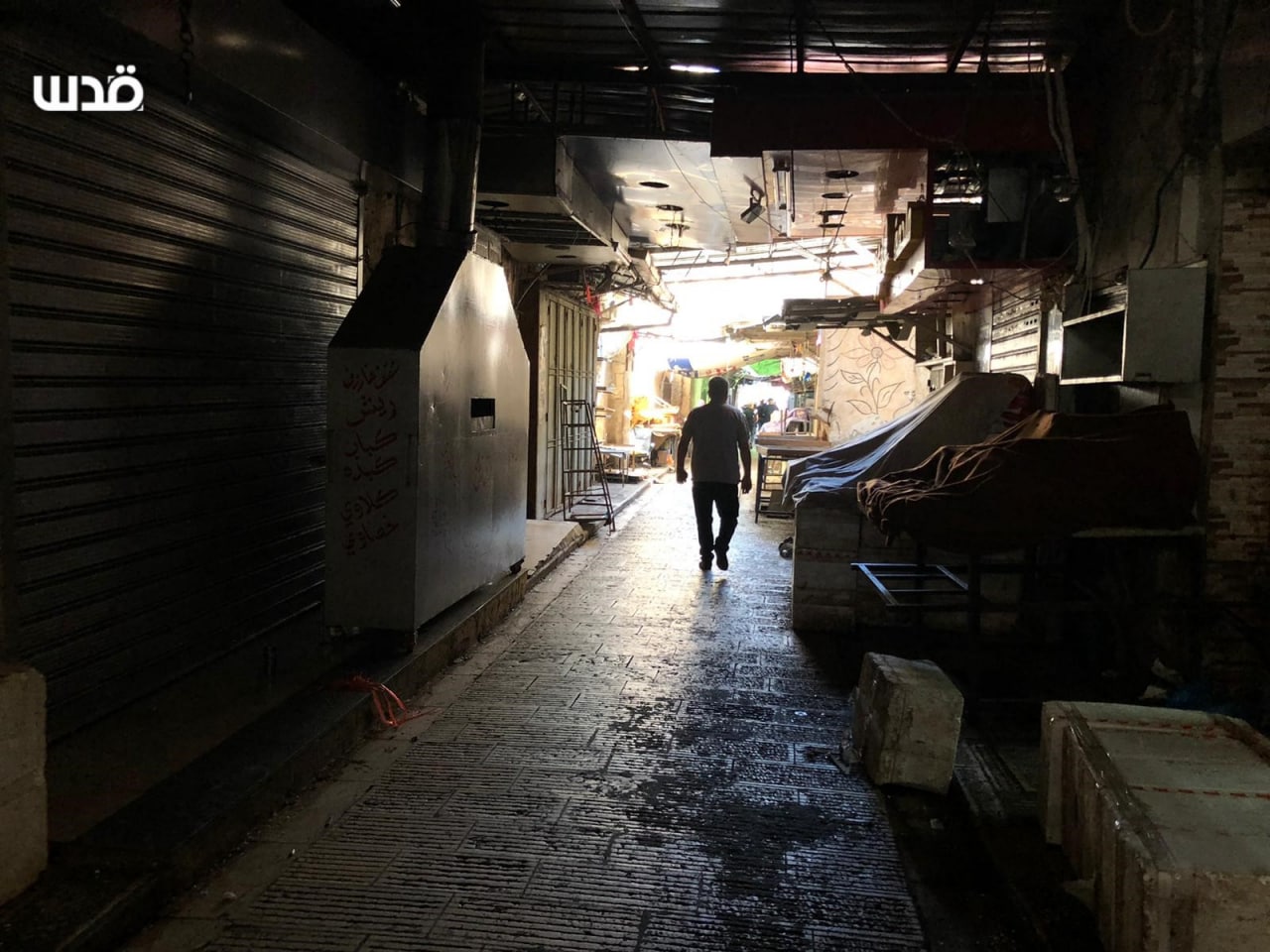 A one-day general strike is observed in the northern occupied West Bank city of Nablus on Sunday in mourning of Israel's killing of two Palestinian youths during a furious military raid early this morning.

Heading a call from the Palestinian factions in Nablus, Palestinians are today observing a one-day general strike to mourn the death of the two Palestinian youths. The strike includes all businesses, schools, and universities.


The Palestinian Health Ministry confirmed that Mohammad Azizi, 25, and Abdelrhman Soboh, 28, were reportedly shot dead by the Israeli occupation forces during a military raid into Nablus on Sunday morning.

Local sources reported that after midnight, Israeli special forces unit of Yamam raided the al-Yasmina neighborhood in the Old City of Nablus and cordoned off and attacked a house, in which a number of Palestinians were inside, for about four hours.

The forces then bombed the house with explosives and gunfire killing the two Palestinians. 12 others were also injured with Israeli gunfire, including one described to be in critical condition.

Since the start of 2022, Israeli forces have killed more than 65 Palestinians, including Palestinian-American journalist Shireen Abu Akleh.