Israeli Cabinet Approves Bill Allowing Death Penalty for Palestinians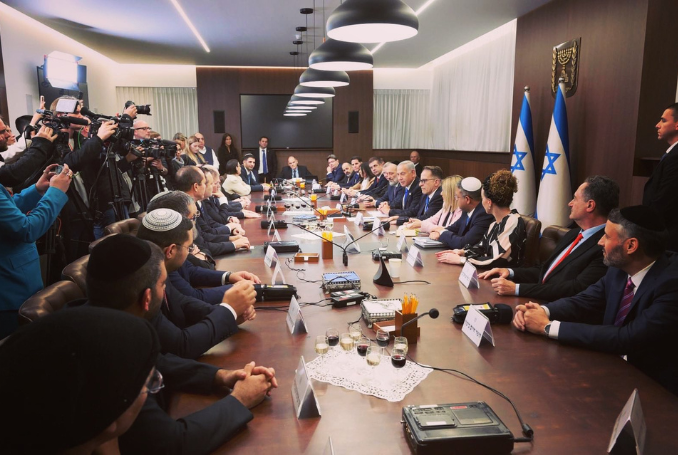 The Israeli Ministerial Committee on Legislation approved on Sunday a bill that institutes the death penalty for Palestinians accused of 'terrorism', Israeli media reported.
According to the bill, someone who "intentionally or out of indifference causes the death of an Israeli citizen and with the purpose of harming the State of Israel and the rebirth of the Jewish people in its homeland", faces a death sentence.
Israeli Prime Minister Benjamin Netanyahu and Israel's National Security Minister Itamar Ben-Gvir issued a joint statement stating that "on this difficult day, when two Israeli citizens are murdered in a Palestinian terror attack, there is nothing more symbolic than passing the death penalty for terrorists' law".
"This is a moral law, and fair, which exists in the largest democracy in the world and all the more so in a country where a wave of terror is washing Israeli citizens," the statement added.
In November, Ben-Gvir made the introduction of capital punishment against Palestinians found guilty of killing Israelis a condition for his faction to join Netanyahu's coalition government.